Farmers, technicians, agronomists … let's develop together the agriculture of tomorrow!
Agricultural areas represent almost 50% of French territory. All professionals in the agricultural sector are today faced with a common problem: between economic and environmental crisis, how to build tomorrow's agriculture?
We are convinced that agro-ecology is ultimately the only solution to meet the nutritional needs of the population while respecting the environment.
But the CDA's ambition is more than that. Our aim is to mobilise all the professionals in the agricultural world concerned: farmers, companies, cooperatives and local authorities.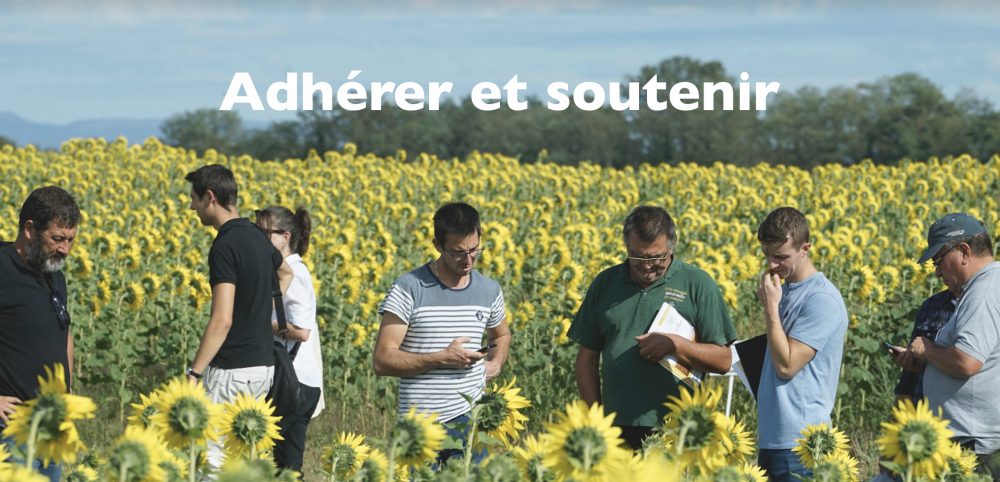 Joining the CDA means becoming a fully-fledged player in this process by …
… accessing a professional network developed by the association
:
In addition to a supportive membership, you become a member of a community of mutual aid and exchange. Newsletter, technical days, collaborative meetings, Annual General Meeting and privileged access to training courses organised by the CDA will provide you with the necessary tools and the opportunity to contribute to numerous projects.
The CDA offers a wide range of technical and agronomic training coursesto better understand the stakes of the agro-ecological transition :
soil fertility,

autonomy of the farms,

understanding and restoring biodiversity on his farm,

market gardening live soil,

to achieve plant cover with high covering power.
By becoming a member, we offer you a 50% discount on the balance of the training (not fully covered by VIVEA), and a 20% discount if the training is not covered by VIVEA.
… taking part in a pragmatic approach
:
Agroecology as we understand it is based first and foremost on scientific objectivity and studied and recognised techniques. We now have concrete answers provided by farmers and agronomists involved in this approach.
This approach must be translated into practical and functional tools. To achieve this, the CDA and Pour une Agriculture du Vivant have worked on modelling the humic balance and creating a digital tool that can be used on farms. The latter is already operational. By joining the CDA, we offer you a personalised training on the importance and methods of analysis of your humic balance, a true indicator of the evolution of the fertility of your soils (compare the gains and losses of humus in the plot).
In order to give concrete expression to our approach to an ever-growing public, we have designed CAP AGROECO – The Meetings of Agronomic Performance : a professional event whose second edition will take place from September to October 2020 (in the form of 4 days). This event, conceived as a meeting point, focuses on solutions for professionals in the agricultural sector to begin an effective agro-ecological transition.
Your CDA membership entitles you to free admissionfor one of the 4 CAP AGROECO technical days and thus attend conferences, participatory workshops and technical demonstrations on the ground.
More information on the CAP AGROECO days
Joining the CDA means innovating with us and finding the best ways to reconcile agro-ecology and economy. Other services are coming soon.