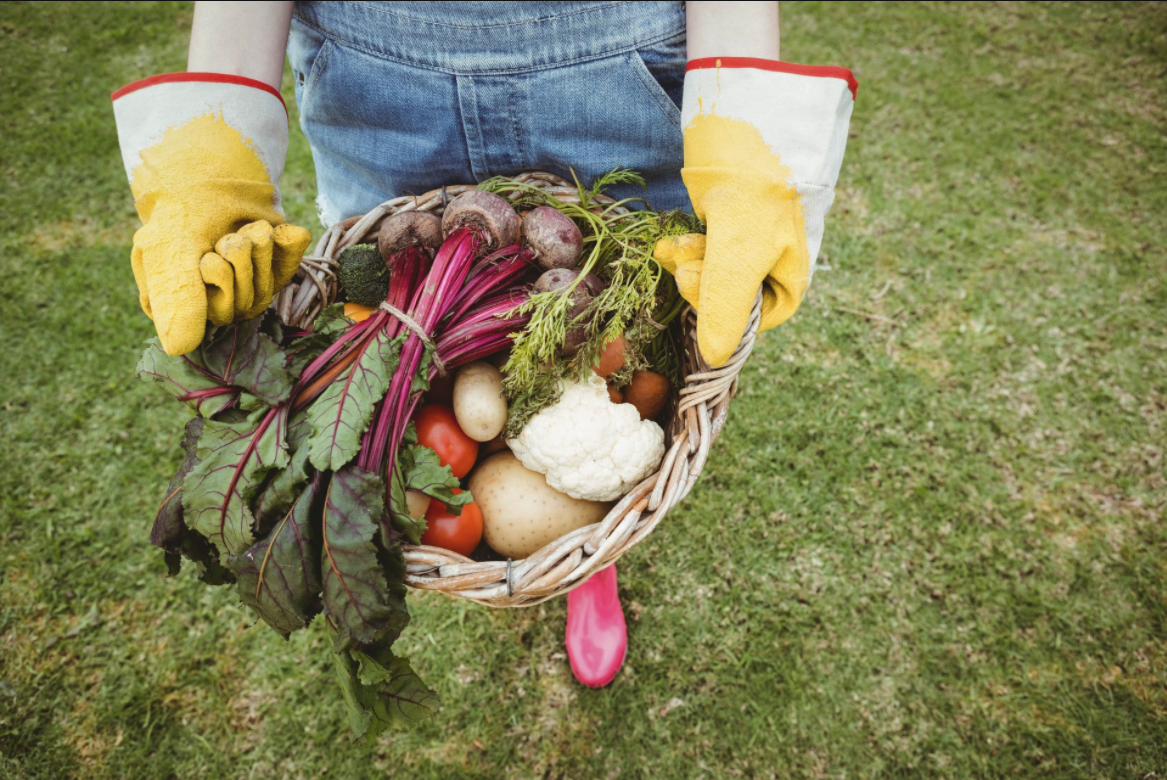 Market gardening on living soil, what is it?
Market gardening on living soil (MSV): technical approach
Fertile soil is living soil. Market gardening on living soil (or MSV) was born from a group of market gardeners who wanted to revolutionize current vegetable production practices by creating new systems inspired by nature.
If we look at nature, plants in meadows or forests grow without human intervention, i.e. without the soil being tilled, fertilized or irrigated. The idea of market gardening on living soil is to reconstitute the natural cycle of soil fertility in agricultural plots through specific technical itineraries: stopping the solet work and adding organic matter (OM) to the soil.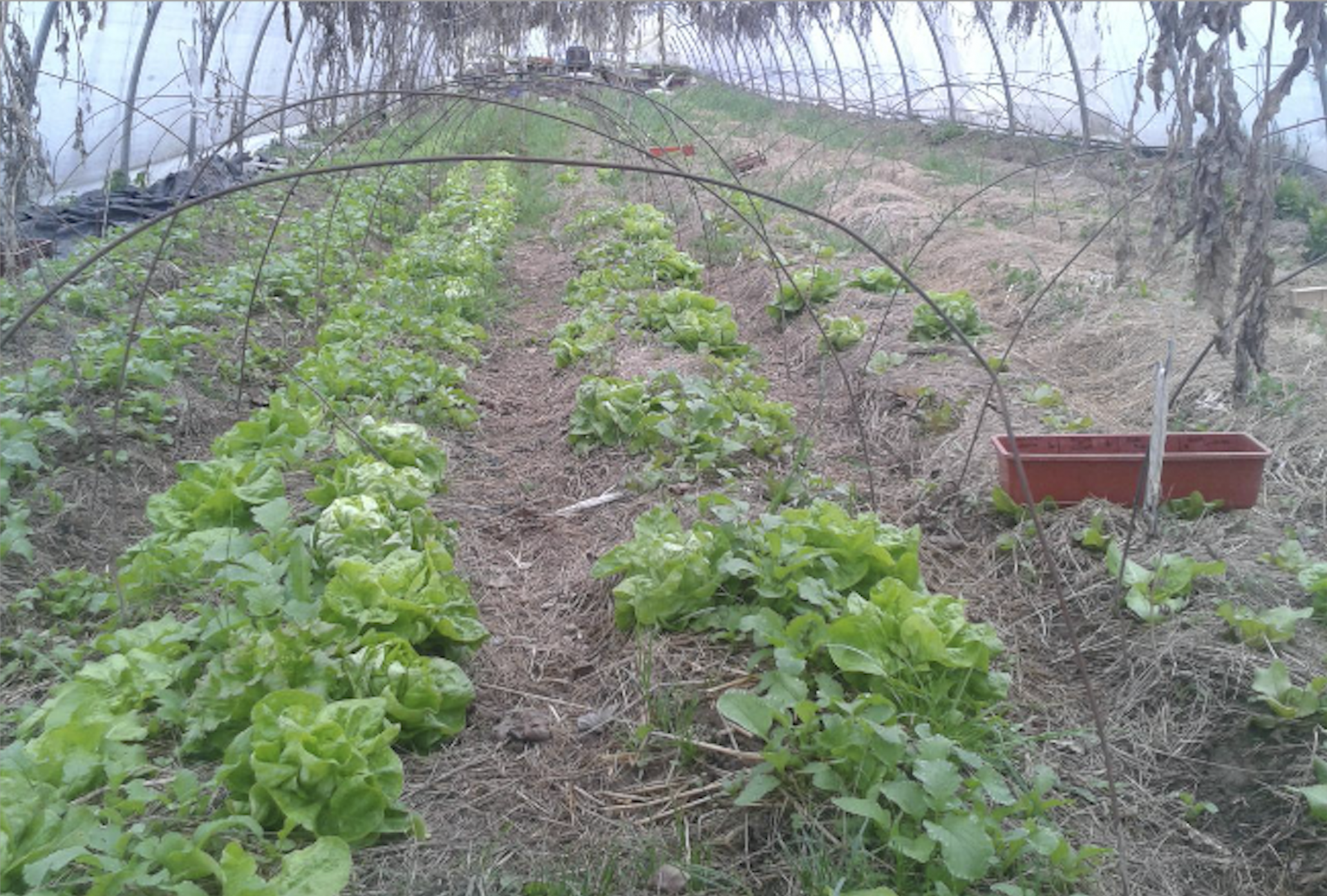 The basis of market gardening on living soil is therefore to "offer shelter and food to the life of the soil" in order to establish a true partnership with it and thus benefit from all the ecosystem servicesthat result from it. Not disturbing the soil and enriching it with OM promotes its structural stability and thus increases its capacity to retain water accessible to plants. In addition, an active biological life in the soil allows a good recycling of OM and provides the plant with the necessary nutrients for its growth. Market gardening on living soil is at the origin of a strong biodiversity in the soil and therefore of a better natural control of plant pests and diseases. The soil is an ecosystem in its own right and market gardening practices on living soil contribute to maintaining its natural balance and fertility at the same time physical, chemical and biological. Vegetables are produced in conditions favorable to their growth and quality without polluting or consuming large amounts of energy.
The objective is threefold for market gardeners:
Economic: it is a question of lowering production costs while ensuring a good yield in order to guarantee the viability of the farm and a decent income. And on the other hand to restore its soils over several years in order to obtain real additional capital.
Social : market gardening on living soil allows the market gardener to reduce his workload and work time and thus improve his working conditions and quality of life.
Environmental: a living soil is the basis of any agro-ecological approach to protect the environment for optimal production.
Market gardening on living soil: technically how does it work?
A necessary transition step
Switching to market gardening on living soil requires a transition stage that lasts 4 to 5 years before being able to take full advantage of living soil. Beforehand, a diagnosis must be carried out in order to know the state of its soils. The technical itinerary of the transition is to be adapted according to the results of this diagnosis and the type of plot on which one wishes to implement a market gardening system on living soil. For example, on a previously worked soil that has a plough sole, one must first decompact the soil by working it before moving on to market gardening on living soil. If the life of the soil is almost non-existent, bringing a cover of OM on the surface will not be effective, it will be necessary to incorporate high carbonaceous materials into the soil beforehand. On a meadow, the transition is even different, it must be covered to prevent the prairie plants from photosynthesis and can then be planted in clean soil.
The transition stage is essential for the successful implementation of the market gardening system on living soil. It is important to know the state of its system before beginning its transition and to verify that the soil life is active before strictly implementing market gardening practices on living soil.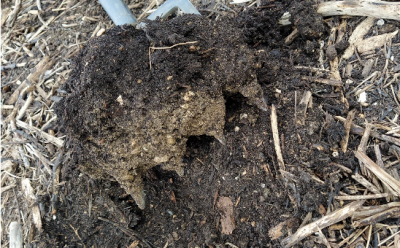 Once the system is installed
Once the transition period is over, the farmer can take advantage of a living soil to produce his vegetables. His workload and crop inputs decrease: market gardening practices on living soil lighten certain steps in the technical management of the farm.
Planting techniques require an adaptation of conventional tools in order to open the mulch on the planting line for example. Weed control is managed thanks to a permanent cover of the ground by tarpaulin, mulch or mulch. Soil fertility is ensured by the supply of MO. Each year, the market gardener must apply 20 to 25 tons per hectare of OM in order to maintain his system. This contribution compensates for the part of humus that has been mineralized by soil life and which has allowed the nutrition of the crops. Nitrogen is therefore no longer the limiting element of the system. Soils are self-fertile, nitrogenous inputs are replaced by carbonaceous inputs. Diseases and pests are also less present due to a less stressed and more diversified soil.
Nevertheless, slugs and voles, for example, remain real problems for market gardeners. Above-ground pests are managed with anti-insect nets. Irrigation management depends on the crops but especially on the climatic conditions. While it can be reduced in some areas where rainfall is frequent, in drier and more unstable climates it is necessary for all crops and for the decomposition of the canopy.
Each type of crop requires a specific technical itinerary. Market gardening practices on living soil are not widespread or automated. Each market gardener explores and tests his technical practices in order to perfect them and make them correspond as well as possible to their pedoclimatic conditions.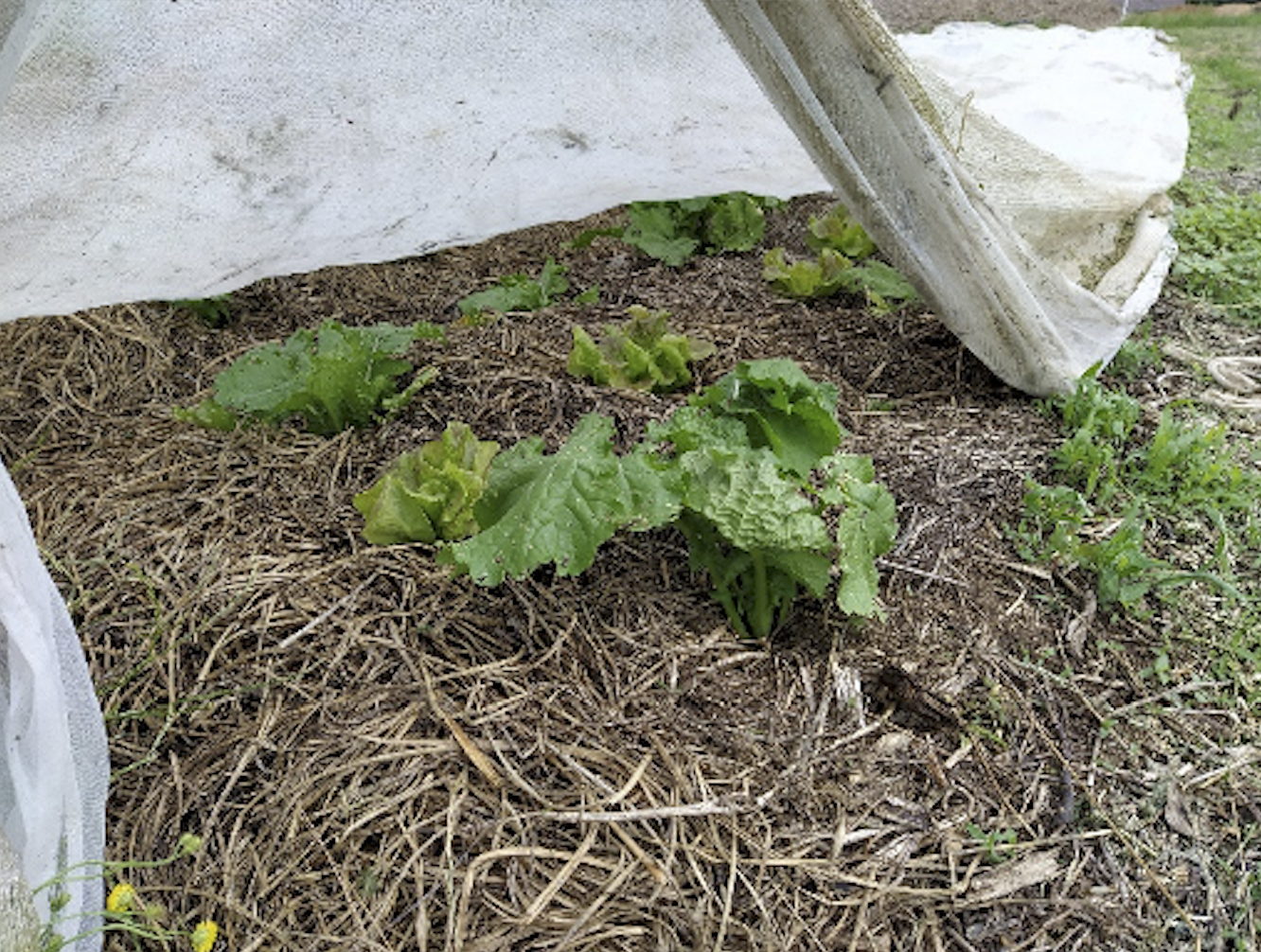 Market gardening systems on living soil are still in experimentation and development in order to perfect the technique. The national network Vegetable growing on living soil has been working since its creation to develop the technical itineraries of this practice in order to be able to adapt them to any market gardener. They disseminate their trials and results and offer training to as many people as possible in order to continue to expand market gardening on living soil on the national territory and ensure the success of the transitions. Although the local group Normandie Île-de-France is very active in market gardening on living soil and has a good mastery of its practices, work remains to be done to adapt them to the other pedoclimatic conditions in France and to develop the network in all the regions.
To go further :